Hello! I am a new artist here
Here is my commission info!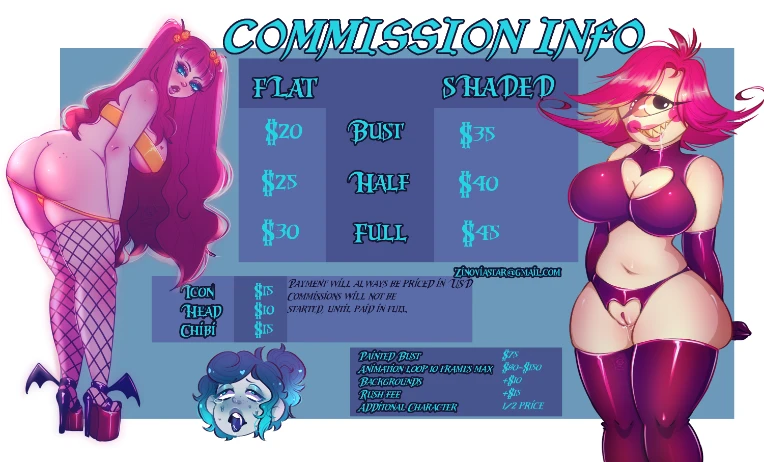 I'm very willing to keep you updated on your order and send you previews if you'd like, just ask me! All Commissions will be posted on my social media unless the customer states they'd like it to be private.
To order a commission, please contact me via zinoviastar@gmail.com,DA notes,FA notes, or tumblr messaging system. For more info please feel free to contact me at either the above sites.